Balance 013 // mixed by SOS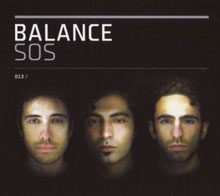 TOO many mix CDs these days miss that special, certain edge – or the point entirely – when it comes to creating a magical blend that will be called back to your stereo year on year. That said, there's one series that maintains a faultless record time and again – 'Balance'.
With each one a labour of love from truly dedicated DJs, the 'Balance' CDs ooze credibility, quality and new sounds and the latest three-CD epic from the troublesome SOS boys – Demi, Omid 16B and Desyn Masiello – has already staked a firm case for mix album of the year thus far, sitting comfortably alongside Lee Burridge's 2007 'Balance' effort as a genuine future classic.